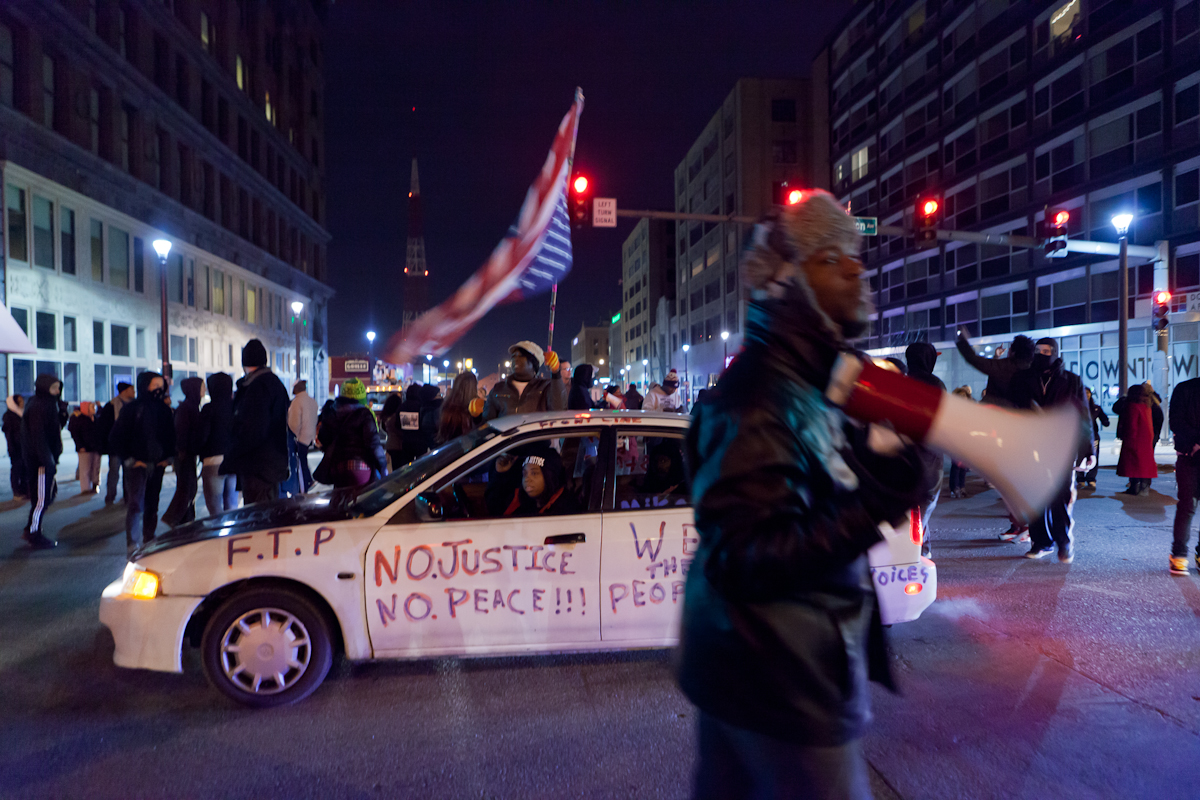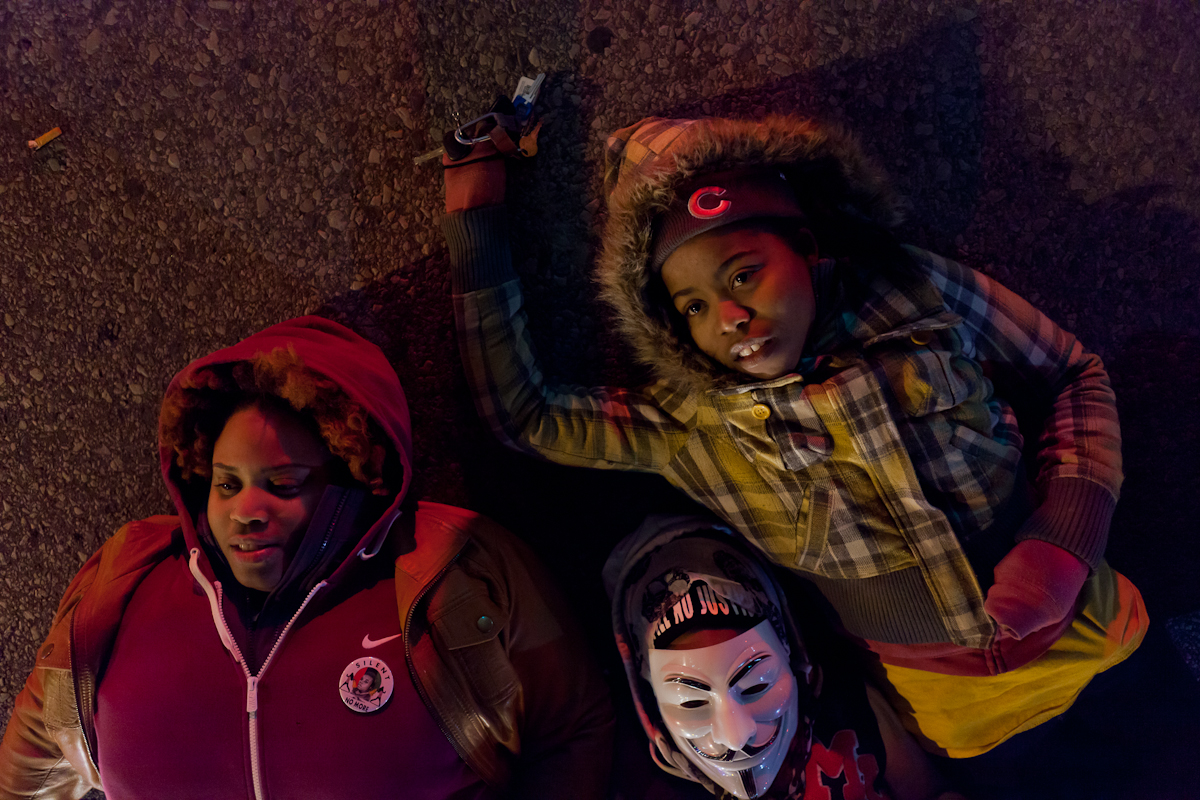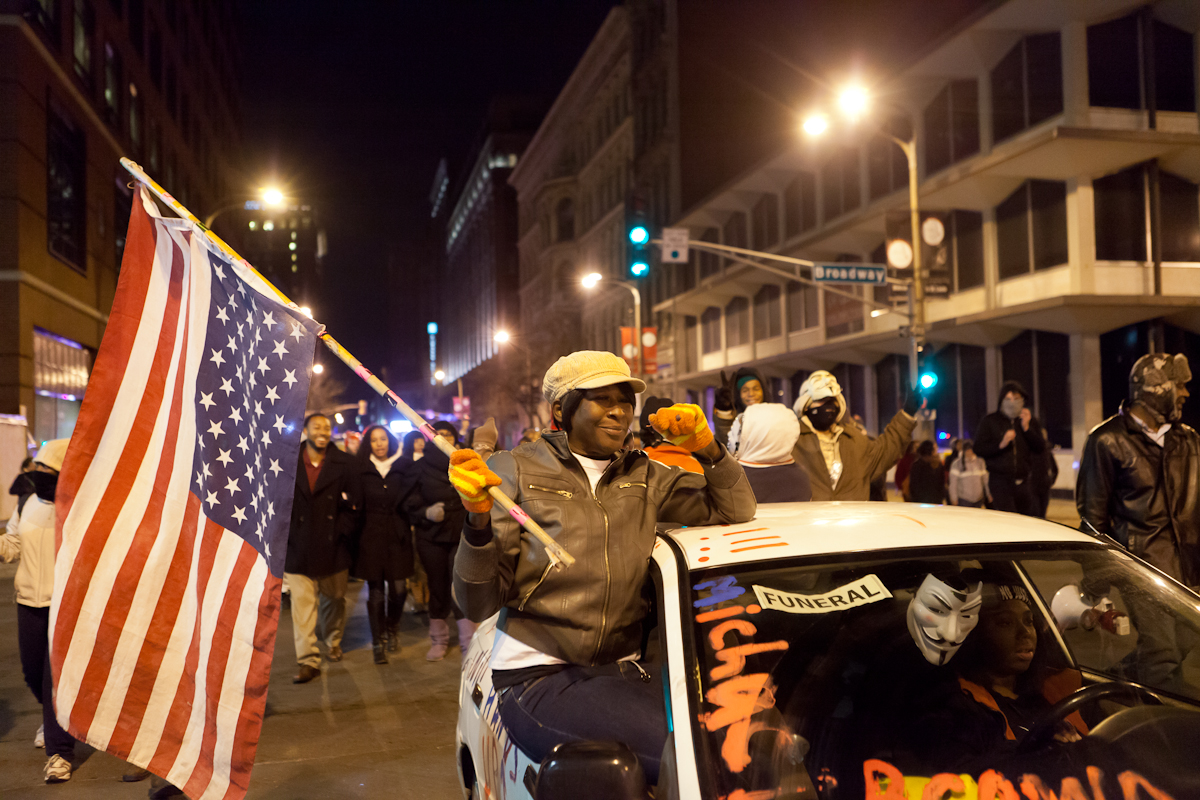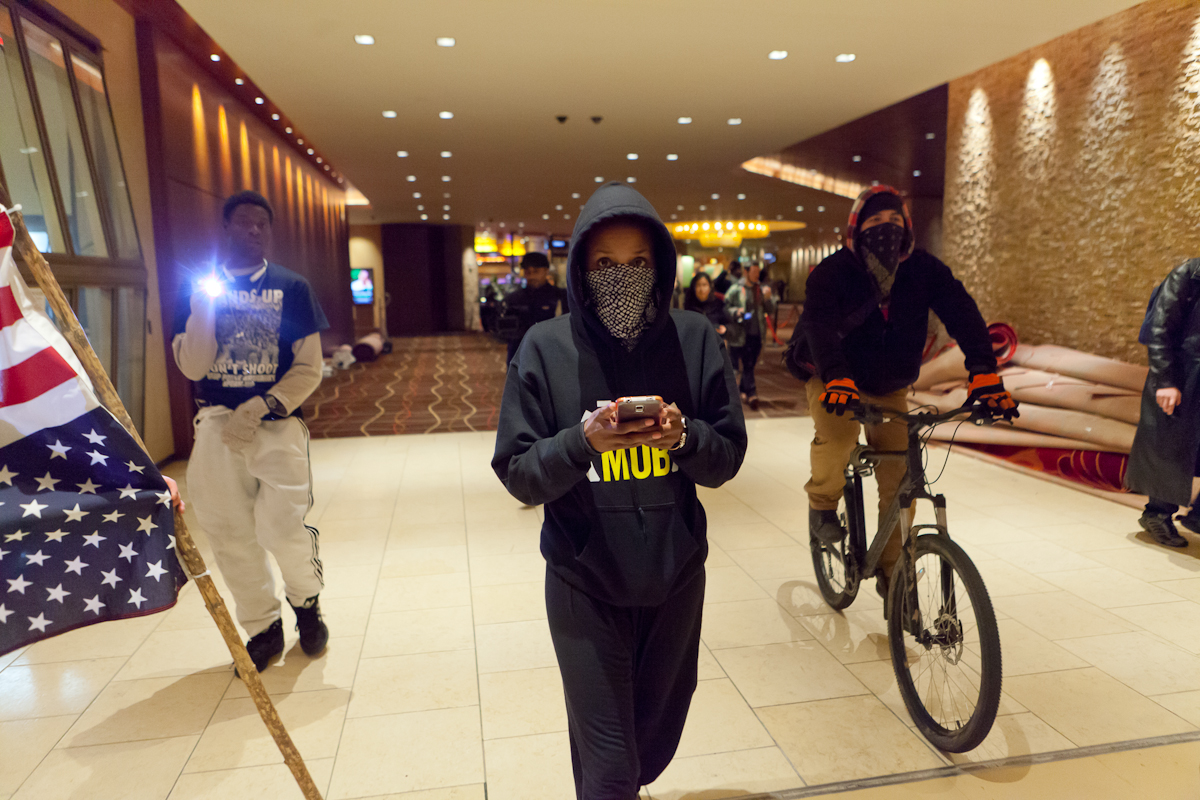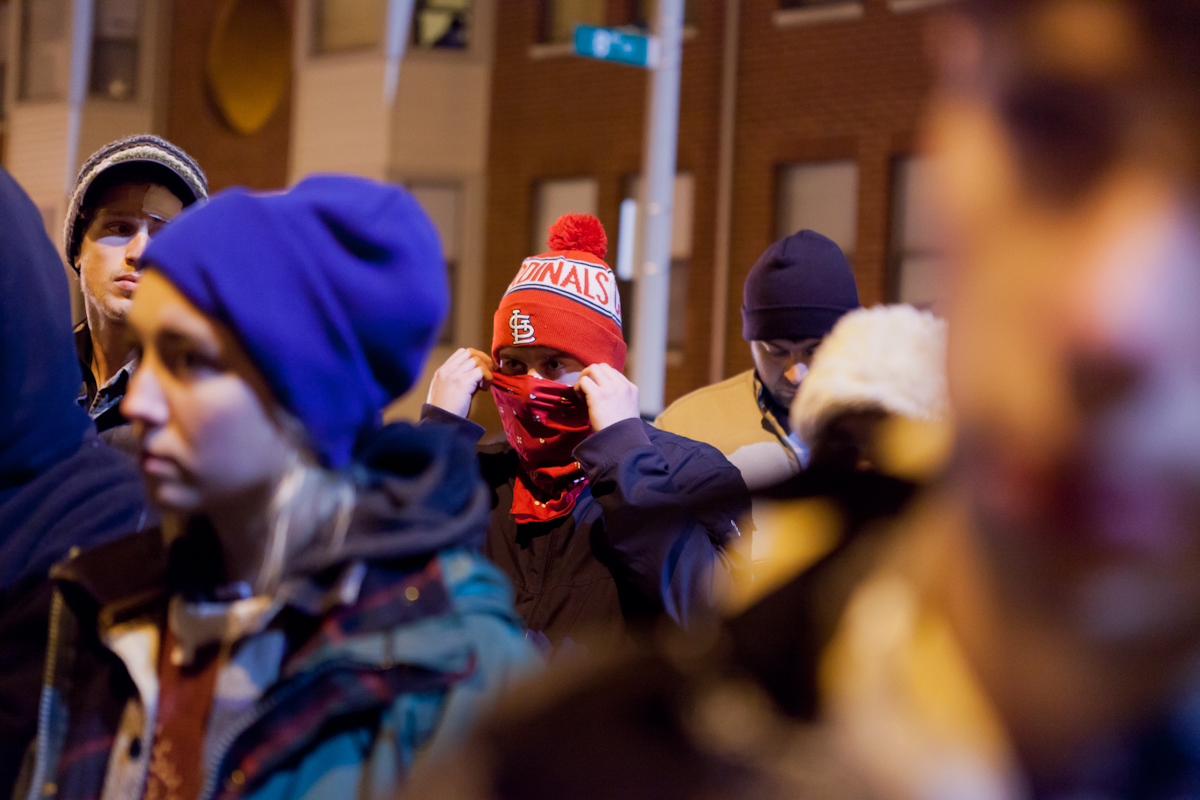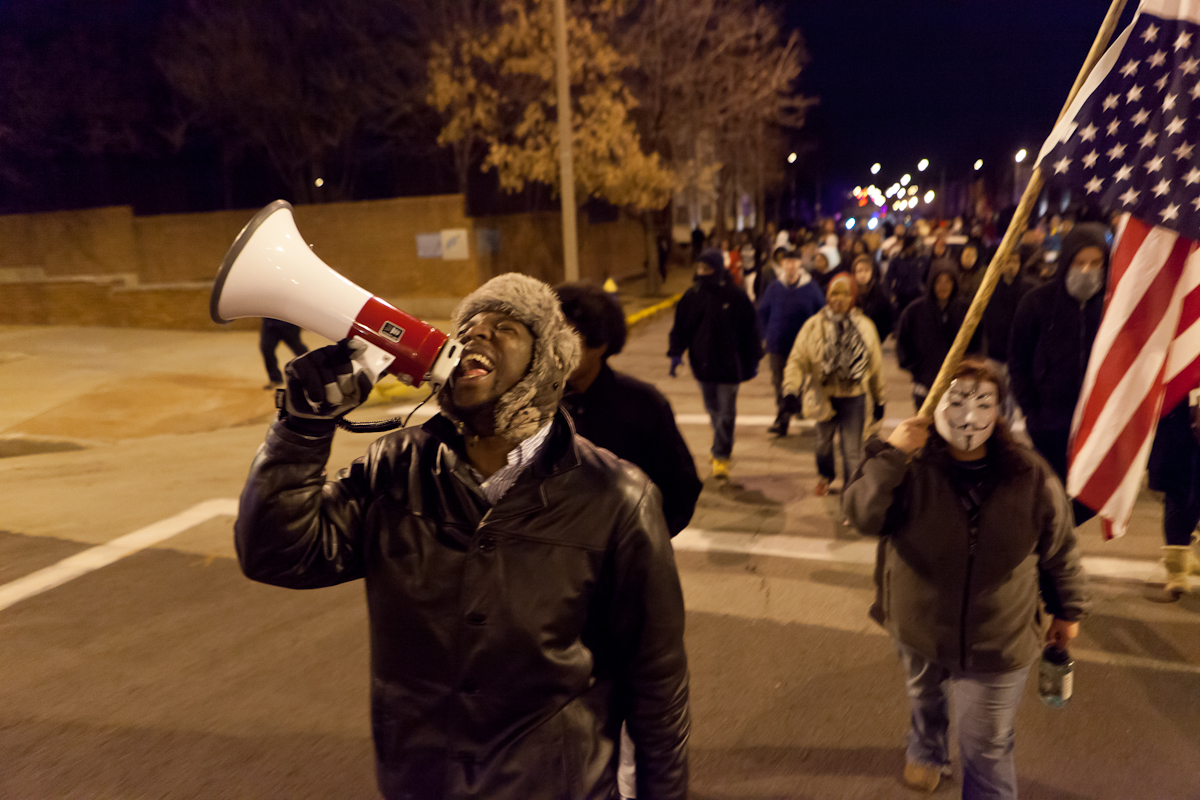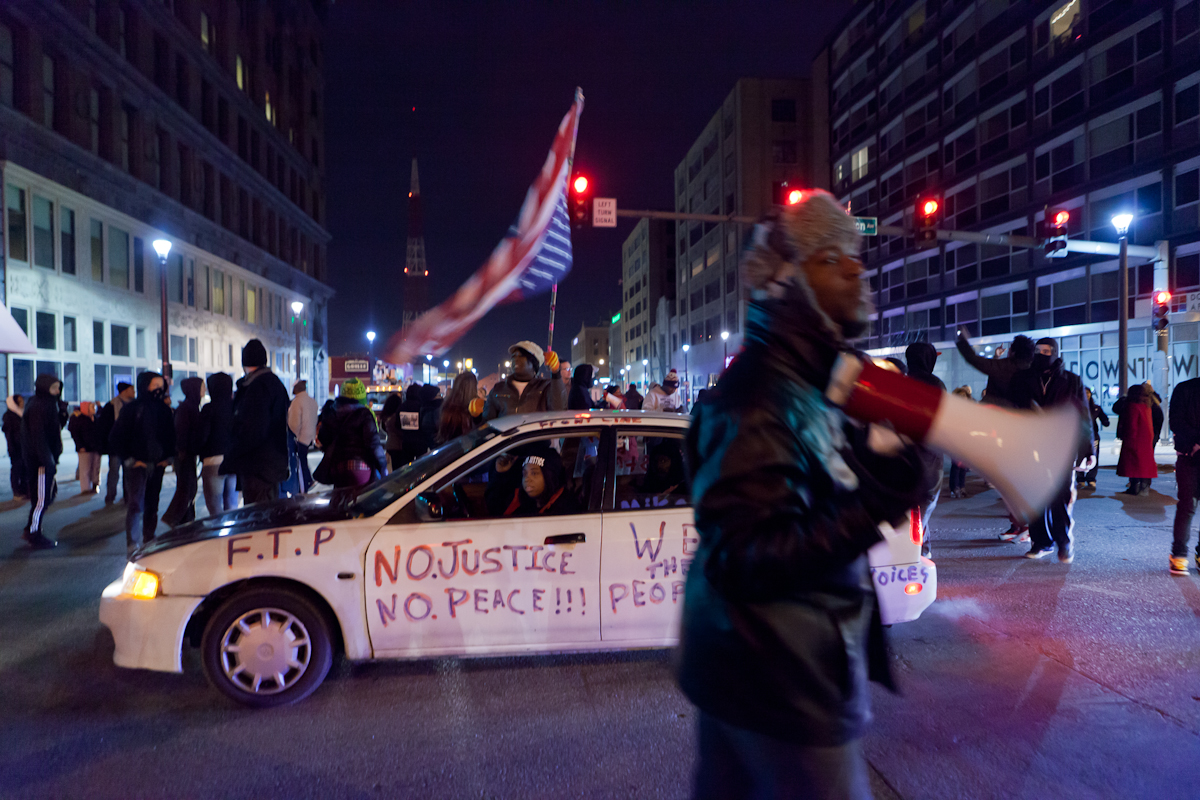 St.Louis, MO - December 3, 2014 - Protesters gather on Washington Ave, the entertainment section of St. Louis, MO, to protest to protest the Darren Wilson / Michael Brown court decision as well as the Eric Garner "non-indictment" in New York City. The protesters, a mixture of Ferguson protesters and college students are lead by an NAACP leader with a megaphone. They chant, lay down and die in, march and pray together as police covertly keep car traffic off the fluid protest route. No protesters were arrested. The leader hopes the march will lead to changes in schools, in police and in government.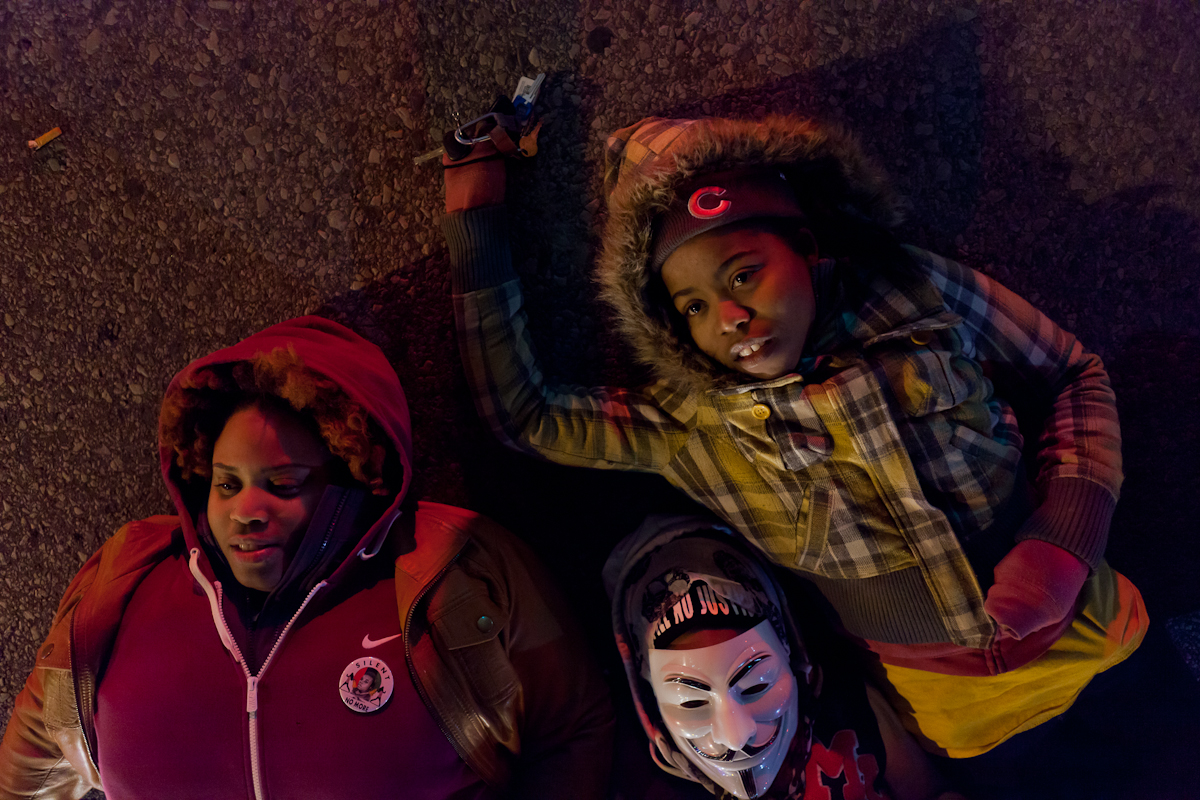 Protesters block the intersection of Tucker Ave and Washington Ave and do a "die in" for 4 minutes, one for every hour Michael Brown lay in the street after he died. A police officer on a bike watches and police cars blocked traffic a block away.
A protester lays on the street during a "die in" as police cars block traffic a block away.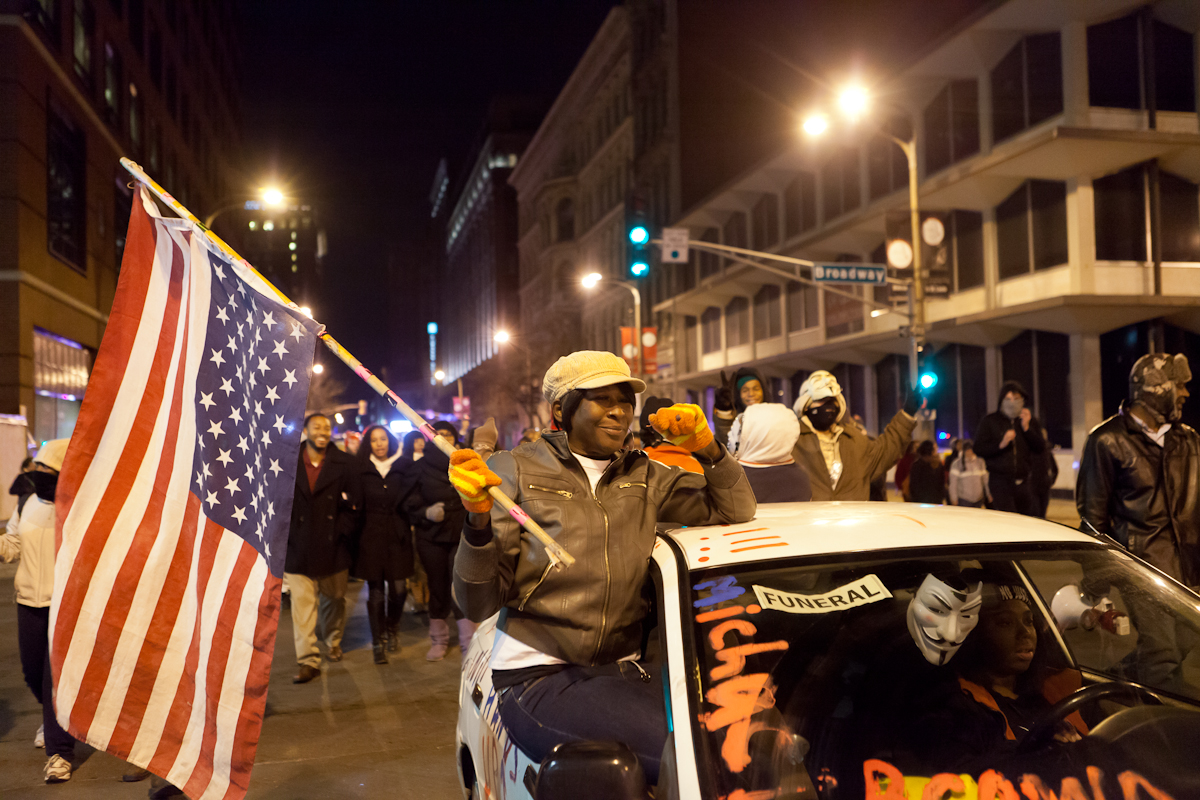 A protester smiles as she rides in the "Mike Mobile" in front of protesters on Washington Ave.
Protesters listen to people gambling chant back their support on the casino floor at a casino in St.Louis, MO. Protesters walked in the side door only to find the main doors locked with locks and chains. They marched and chanted to the casino floor where they chanted again. Security stopped them from entering the floor but those gambling chanted back their support.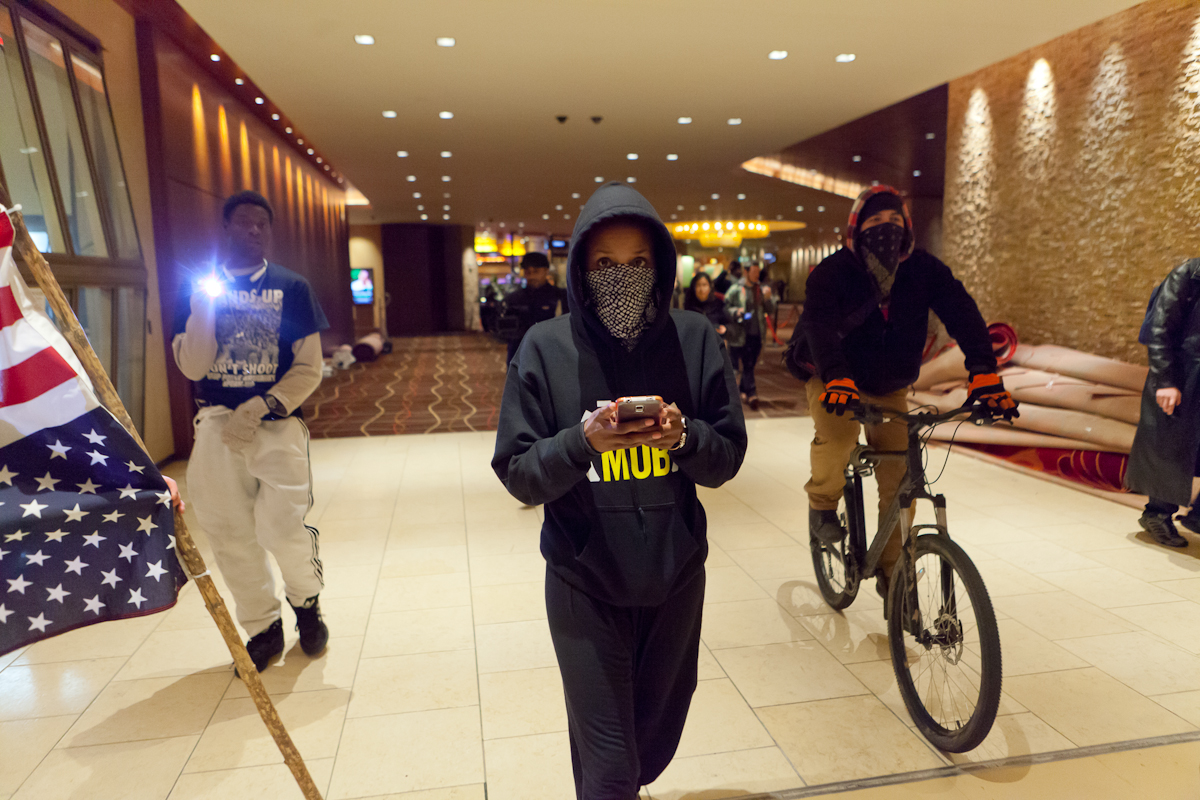 Protesters walk (and ride) on their way out of the casino after chanting protests at the edge of the casino floor.
Protesters gather at the site of another police shooting near downtown St.Louis. They stand under street lights and the light of a circling police helicopter.
Protesters pray at the site of a police shooting victim near downtown St. Louis under the light of a circling police helicopter.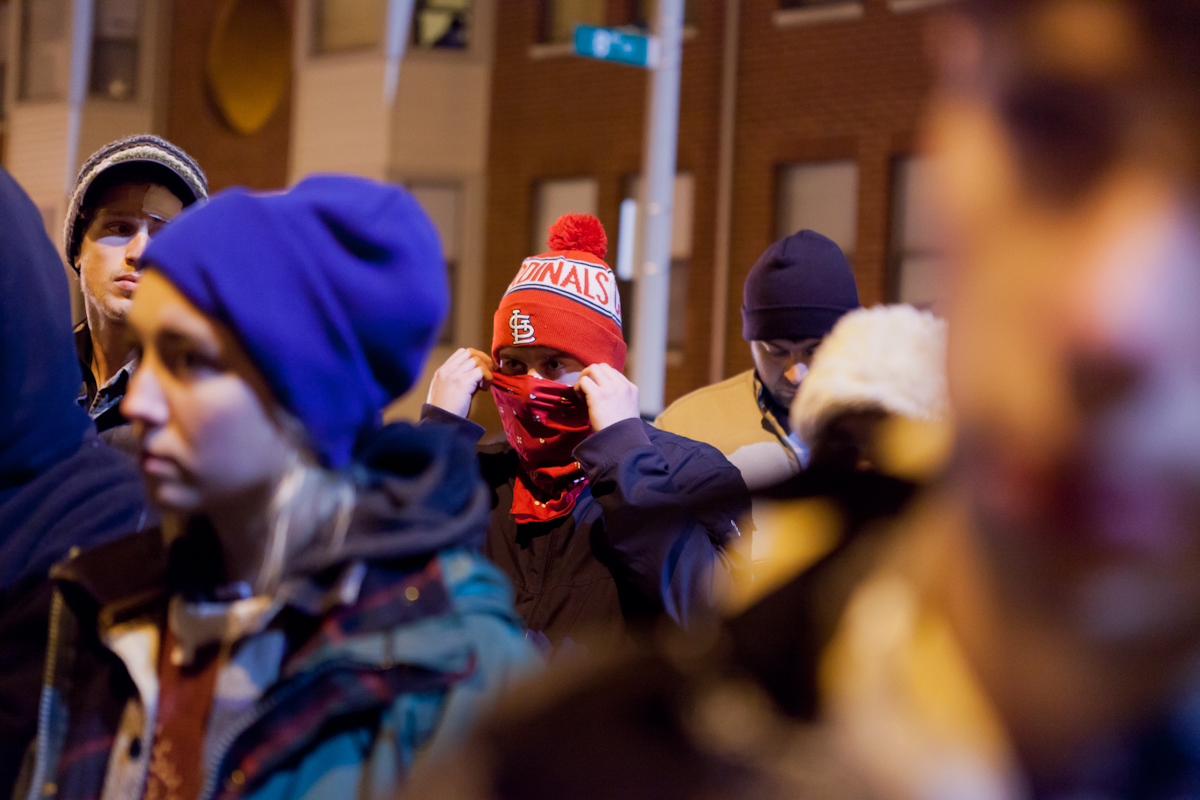 A protester adjusts his bandanna at the site of a police shooting marked with signs and stuffed animals near downtown St. Louis. The protest leader speaks about the need for change.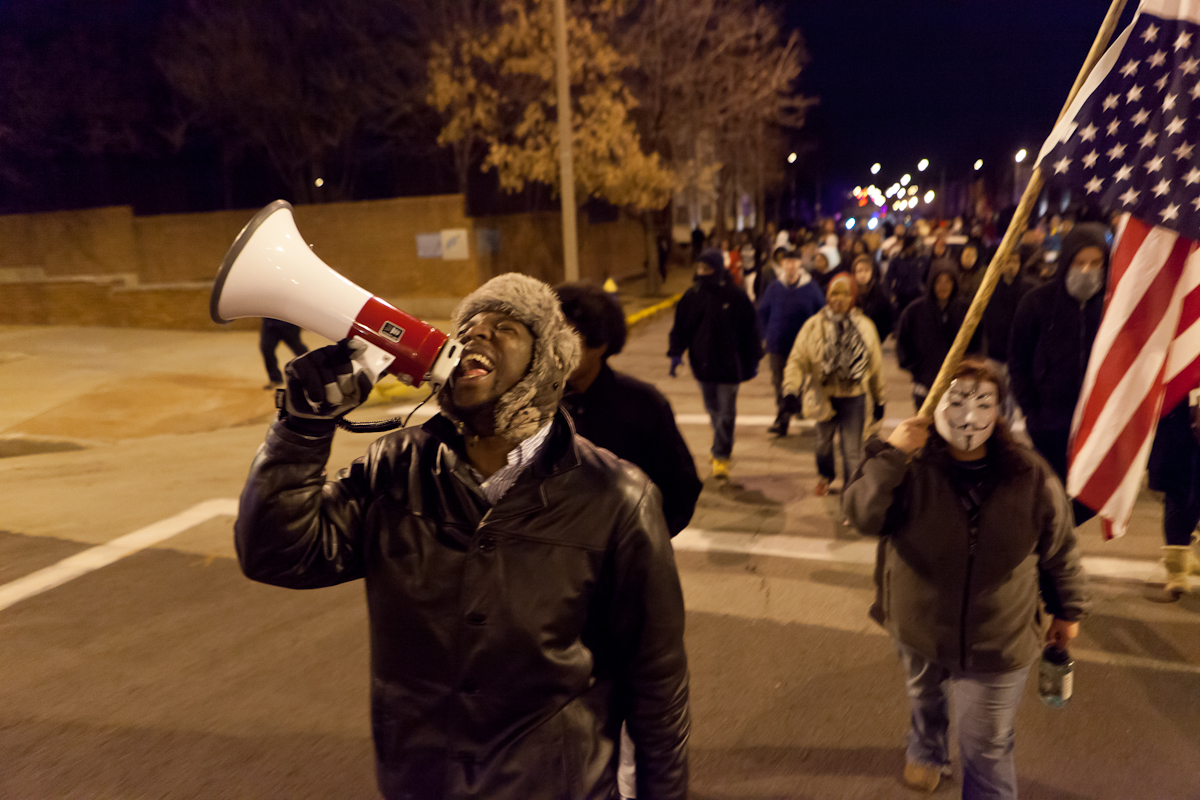 The protest leader smiles as he leads the protest march back to their cars 11:30pm. The protesters marched through two big entertainment sections of the St. Louis region and prayed at the site of a fatal police shooting.